Paramus real estate agent & specialist - Handling ALL of Bergen County! Cell 201-982-2200
Providing Comprehensive Bergen County Real Estate Services to Home Buyers and Sellers.
Selling Your Bergen County Home? Call your Bergen County REALTOR© Jeana Cowie today ~ cell 201-982-2200 for a free market analysis. There is no cost & no obligation.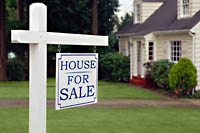 For most families, their home is their largest financial asset, and deciding to sell it is a big decision that involves a lot of preparation and work. It is important to have someone with experience, knowledge, dedication & professionalism to help you accomplish your home selling goal.
My 24+ years experience in helping over 800+ sellers & buyers is priceless, especially in today's difficult real estate market. The advice I offer you will help you get the most money possible with the least amount of problems.
As an experienced professional who has helped many Oradell, Paramus & Ridgewood residents sell their homes, I know how to handle every aspect of the sales process - from strategically marketing and showcasing your home to making sure everything's signed, sealed and delivered by the closing date.
Providing you with comprehensive, high-quality listing service is my top priority. So when you decide to sell your Bergen County home, please contact me and let's get started!
The following articles are a great place to start if you're looking for information about the sales process and how you can get more for your home when you decide to sell.